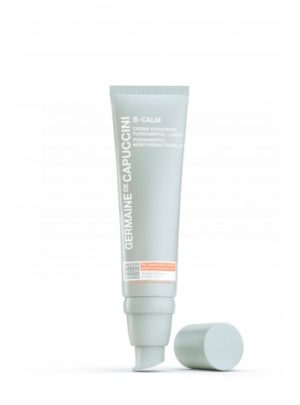 B-CALM FUNDAMENTAL MOISTURIZING CREAM LIGHT
Skinbiome Repair
Rebalances the skin's microbiota. Restores the barrier function.
BENEFITS
It stimulates the natural defence systems and reduces susceptibility to irritation, so the signs of sensitivity visibly improve. Hydrates, soothes and comforts even the most reactive skin. The texture of the skin improves significantly. The sensations of tightness and discomfort disappear and the serenity necessary for facing daily stress returns.
INGREDIENTS
Skinbiome Repair
Extracts of Berries of Tasmanian Pepper and Corn
Sensipeptide
Inmuglucane
APPLICATION
Morning and night. Apply on face, neck and décolletage.
PRESENTATION
50-ml dossifying tube.
Airless technology.
$

108.50
Add to cart