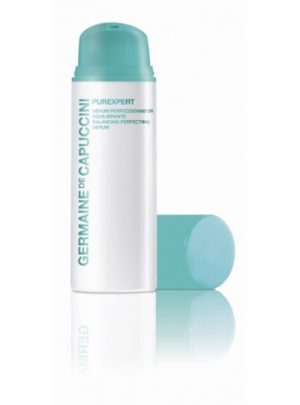 PUREXPERT BALANCING PERFECTING SERUM
PUREXPERT BALANCING PERFECTING Serum is a powerful serum designed for those who continue to have excessively oily and/or blemished skin well after their teenage years.  Oleanolic Acid works to normalize sebaceous activity, balancing excessive oil production, while Salicylic Acid Nordihydroguaiaretic Acid prevent pore blockage and minimize the size/duration of blemishes.   Special hydration factors help the skin to capture, retain, and assimilate water, quickly.
Recommended for the times when your skin secretes excessive oil (seasonal changes, periods of stress, hormonal changes).
Formulated for Oily, Combination, and Blemished/Acne Skin.
$

87.40
Add to cart