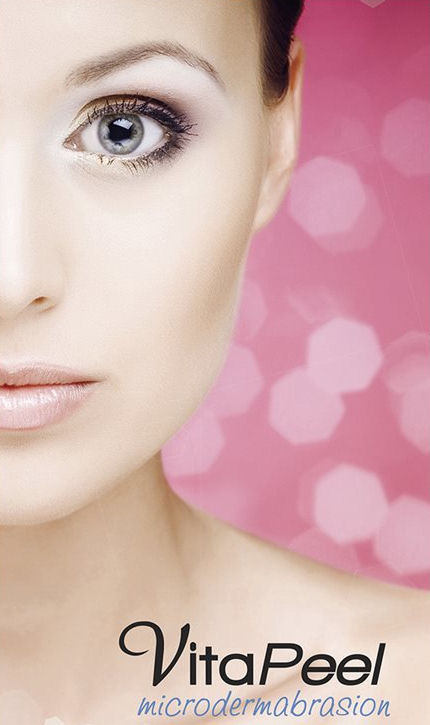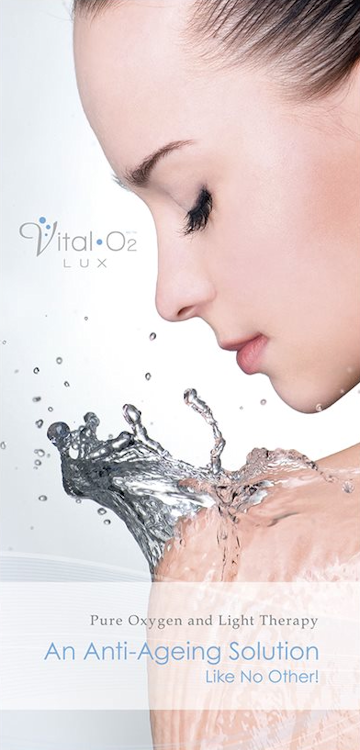 CLINICAL FACIALS
VITA PEEL MICRO EXFOLIATION WITH VITAL O2
Oxy-Therapeutic System
(Not just a normal microdermabrasion)
Micro exfoliation
Eliminates dead skin cells
Fades pigmentation marks and age spots
Reduces appearance of wrinkles and scars
Skin that's radiant and blemish free
---
Let your beauty breathe!
Oxygenated Microdermabrasion Treatment (VITA PEEL)
By combining the Vital O2 Oxygen Therapy System with the VitaPeel Advanced Microdermabrasion System, you can receive oxygenated microdermabrasion treatments. What are the advantages of combining oxygen and microcrystals? Less irritating, reduced skin redness after treatment powerful antibacterial strength, great skin oxygenation, and a speedier regeneration process.
Intra-Epidermal Injection Treatment
Revolutionary skin care is now within your reach! We no longer have to live in an age where cosmetic products stay at the skin's surface! Thanks to a flow of pure oxygen delivered at a specific pressure, intra-epidermal injection treatments help carry active ingredients contained in specifically formulated serums down to the deepest layer of the epidermis (basal layer). Thus, thanks to the Vital O2, you can now obtain the best possible results at depth and visibly improve the quality of your skin.
Nebulization Treatment
Thanks to a glass diffuser, nebulization treatments release a cloud of pure oxygen enriched with a vitamin packed (A, C and E) antioxidant complex. This nourishes and tones the epidermis, providing tremendous protection against free radicals.
Inhalation Treatment
Experience an unforgettable Vital O2 inhalation treatment which may be combined with aromatherapy. As a flow of pure oxygen stimulates your metabolic functions and your blood circulation, the essential oil you select with either energize you, relax you, purify your body and mind or decongest your respiratory tract.
Facial Oxygenation Treatment
Thanks to a facial mask specifically designed for this purpose, facial oxygenation treatments oxygenate the face on the surface and at depth, stimulate metabolic functions and improve blood circulation, giving you a fresh radiant complexion.
The Benefits of Vital O2:
Stimulate cellular metabolism and blood circulation
Regenerate damaged cell
Slow the skin ageing process
Visibly reduce wrinkles and pigment spots
Visibly reduce cellulite and stretch marks
Strengthen and tone the skin
Eliminate impurities and reduce active acne
Strengthen the skin's antibacterial defense
Integrating red, blue and green light therapy
---
Global Anti-Age (ON) Advanced Anti-Ageing Programme
$190 includes the O2 Vita Peel
For best results we recommend 4 treatments, each one week apart
Book 4 treatments for $630
---
Restores – Recovers – Fills in
Includes in its most exceptional anti-ageing technology  Zinc-Glycine complex "skincare Nobel Prize" the power of epigenetics, revealing the keys to work against the passing of time in a decisive way.  Ageing countdown begins, providing an essential filler substance will help to provide the skin with volume, softening lines and wrinkles.
Restores – works like a switch being capable to turning 'on' the key mechanisms that activate the so-called "youth proteins", visible signs of aging (lines, wrinkles, flaccidity, pigmentation extreme dryness etc) are smoothed, giving way to visibly more rejuvenated skin appearance.
Recover – Zinc-glycine and RC-advanced two exclusive ingredients of the line help to deeply strengthen the skin's defenses. The Stress Capital against the oxidative damage produced by the environmental aggression  action increased that's to its anti-pollution effect. The skin presents a more revitalized appearance with more uniformity and luminosity.
Fill in – Finally the cocktail of filling ingredients, High and low molecular weight Hyaluronic acid and the high-purity collagen activator will considerably improve the skin's density. A "re-plumping effect" and of deep hydration that will be perceived immediately on the skin. Visibly smoother and firmer skin.
TIMEXPERT LIFT (IN) Firm Density Programme
$180 includes the O2 Vita Peel
For best results we recommend 4 treatments, each one week apart
Book 4 treatments for $600
---
The cosmetic alternative to medical lifting!
The latest anti-ageing achievement aimed at "rebuilding" the support structure of the skin. A complete range of products that complement themselves perfectly to achieve unprecedented results:  This line has three products for maintenance at home.
An advanced program developed to solve the loss of suppleness and firmness resulting from the progressive destructurisation of the dermis. With unbeatable results from the first session and the results in the test prove it!
A complete monthly program of four sessions is the best guarantee of a progressive and lasting lifting. This, together with the professional prescription of the most suitable TIMEXPERT LIFT(IN) daily treatment, ensures the perfect response to the most demanding expectations.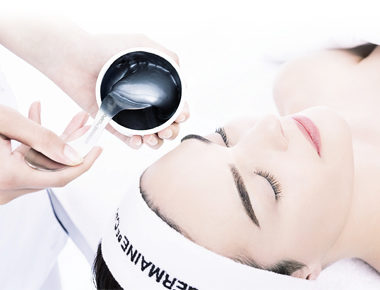 Custom Facials
We also do a variety of custom facials suited to your individual needs. Whether you need an acne facial or a moisturizing facial or a combination treatment, this can be discovered at the time of your consultation.
$180 includes the O2 Vita Peel
$175 if the Vita Peel is not required