Relaxation, comfort and trust
These are some of the intangible qualities you are looking for in your day spa destination and you will be sure to find them in the capable hands of Annette Brown at the Airdrie Fountain of Youth Esthetics & Spa.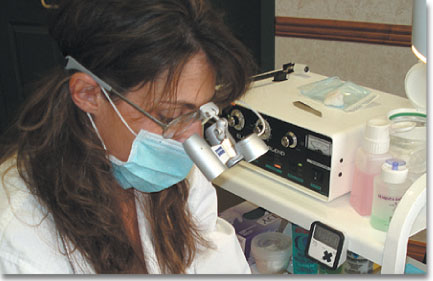 Annette has retained her vision of Fountain of Youth Esthetics & Spa since she was a young child. She had the name chosen long before she had chosen her final area of expertise. As a child and teen, Annette originally thought her dream spa would focus on make-up artistry, but time and experience conspired to alter the original vision to include a wider range of esthetics and beauty services you will find offered at Fountain of Youth today including permanent hair removal and skin treatments, electrolysis, facials, pedicures and manicures.
Knowledge and experience
Every service at Fountain of Youth is chosen and delivered based on the philosophy of providing the very best from what the world has to offer in beauty products and treatments. Annette continues to seek out the leading sources of esthetics knowledge and her experience combined with access to the latest training provides you with confidence that you're getting the ultimate combination of "tried and true" and "cutting edge".
Best of all, with Airdrie Fountain of Youth Esthetics & Spa, you won't be exposed to high pressure sales tactics and uncomfortable product pushes. Annette works with you and bases recommendations on your needs and lifestyle with a low-key, personal approach.
Annette is a member of the Electrolysis Association of Alberta (ESA) and of the Federation of Canadian Electrolysis Associations (FCEA) and has completed the advance cosmetic procedures designation through Sterex International.
Airdrie Fountain of Youth Esthetics & Spa is licensed by the City of Airdrie and inspected by Alberta Health Services.
All in all, you can't go wrong with a visit to this private spa in the heart of Airdrie. Book an appointment or a consultation session to experience the dream come true for yourself.