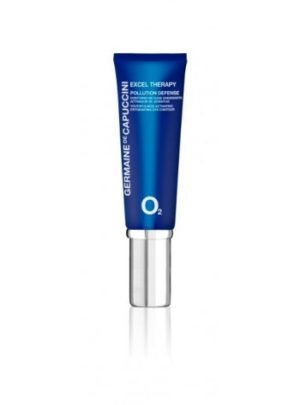 EXCEL THERAPY O2 POLLUTION DEFENSE OXYGENATING EYE CREAM
EXCEL THERAPY O2 POLLUTION DEFENSE Youthfulness Activating OXYGENATING Eye Cream
The new EXCEL THERAPY 02 Anti-pollution Shield
AIR POLLUTION- Prevents the adhesion and penetration of polluting particles in the skin
UV RAYS – A shield against UV rays reducing the appearance of sunburn cells.
DOMESTIC POLLUTION – Works as a defensive coating against the aggressive chemical agents of cleaning , hygiene, etc. products that weaken the skin's barrier.
DIGITAL POLUTION – A highly anti-oxidising biomimetic peptide, L-Carnosine,, works as a  screen protector for the skin, blocking oxidative stress caused by the electromagnetic waves emitted by electronic devices, computer screens, smartphones, etc. and LED lights. Provides firmness and suppleness, protects against glycation and avoids the appearance of hyper-pigmentation.
$

75.50
Add to cart