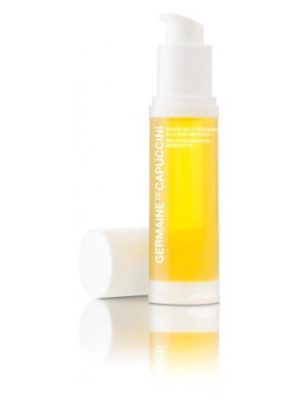 OPTIONS UNIVERSE MULTI-REGENERATING ROSE HIP OIL
OPTIONS UNIVERSE MULTI-REGENERATING ROSE HIP OIL. An Oil , based on 100% pure Rose Hip for both facial and body. Dehydrated skin; subjected to extreme climates (cold, sun, etc). and chemical agents that unbalance the skin's optimal hydration level. Mature and aged skin; both facial and body skin lacking nourishment and showing marked wrinkles. Ski undergoing surgery; chemical peeling, lifting, post-surgical scars. Skin undergoin oncological treatments (radiotherapy and chemotherapy presenting alterations such as dryness, redness, itching etc. Stretchmarks, both as preventive action and after they have appeared to help improve already existing. Ideal for pregnant women. Darkspots, related to hormone changes, excessive solar exposure etc.
Apply a small quantity before your usual treatment cream on the neck, face and décolletage twice a day massaging with circular movements until its total absorption. If you prefer, you may directly add a few drops of Multi Regenerating Rose Hip Oil to your cream.
$

63.90
Add to cart