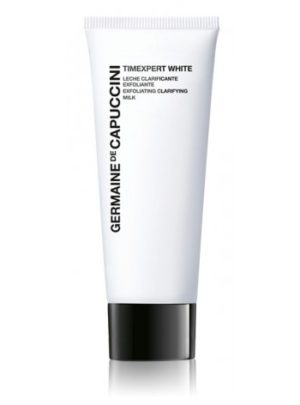 TIMEXPERT WHITE EXFOLIATING CLARIFYING MILK with Glycolic Acid
TIMEXPERT EXFOLIATING MILK is an excellent cleansing milk for everyday use, for dull skin and skin with dark spots. It is formulated with a 7% concentration of Glycolic Acid, encapsulated in cyclodextrins which gradually release the glycolic acid to facilitate an exfoliation while minimizing the possibility of irritation. It eliminates dark spots, fine lines and reduces imperfections.
Apply morning and evening to the face, neck and decolletage. Massage to emulsify oil and make-up. Remove with tissues or cotton pads until all traces are removed, (never with water). There should not be any grey residue left on the tissues. Apply toner/lotion with "fingertips" application and small touches until absorbed.
$

73.00
Add to cart